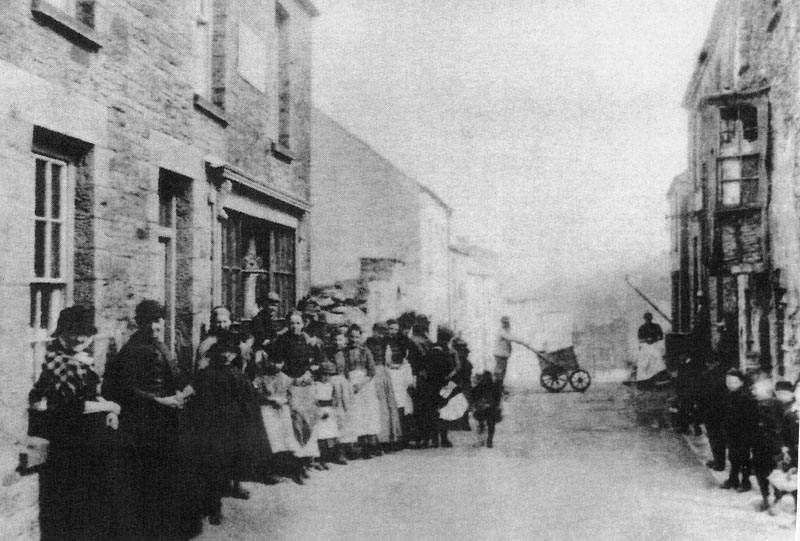 Swan Fawr
The Swan Fawr was one of the larger inns of the town.

It stood near Zozobabel Chapel, slightly further along Swan Street from New Inn which was on the opposite side of the street.

Taliesin Morgan's 1898 history of the town refers to it as the location of a number of eisteddfodau by the Cymreigyddion Society with the object of promoting Welsh literature, poetry and music.

William Awbrey of Llanwynno owned the property from 1767 until 1801. It was described as The Swan Inn by 1806 but was a multiple tenancy by 1818.

George Morgan (1810-1893) and his wife Elizabeth (1809-1902) bought Swan Fawr, later Swan Stores, in 1868 for £150.