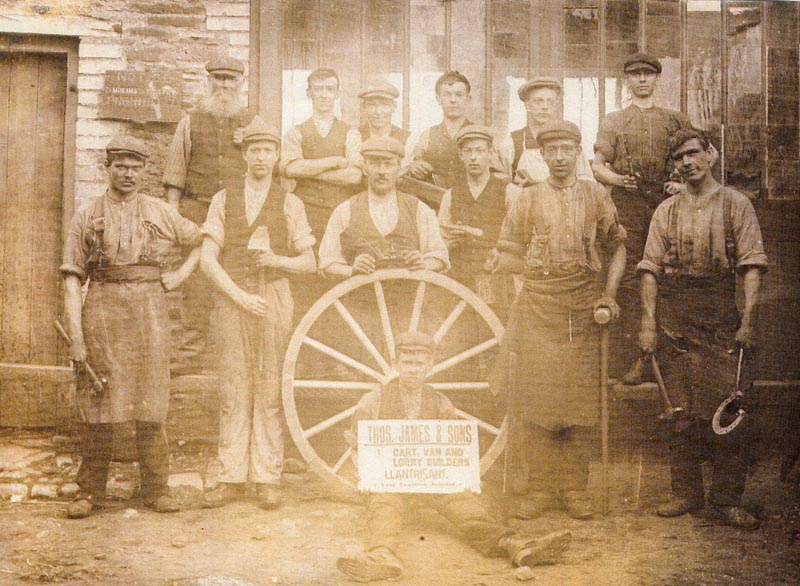 Llantrisant enjoys a reputation as a thriving centre for arts and crafts, with many successful businesses operating in the old town. 

However, over the centuries Llantrisant was once one of the most important market towns in the county. It's reputation as a major trading centre, with regular fairs and markets made it one of the most vibrant communities in south Wales.

For centuries craftsmen have operated here, such as leather workers, glovers, skinners, cordwainers, carpenters, smiths, clockmakers, butchers, maltsters, food sellers and above all, innkeepers. As a Corporation town it thrived when the Freemen gathered rights to trade freely within its boundaries and govern the market place and its tollhouses.


Sadly Llantrisant witnessed a general decline in its fortunes, particularly due of the growth of neighbouring Pontypridd in the last half of the 19th century which saw the demise of the market which existed for at least 700 years.

By the start of the 20th century Llantrisant was becoming a shadow of its former economic glory. The gradual decline of the fairs saw the closure of many public houses and although independent shops thrived under the early 20th century, the town had become unwelcoming and depressed.

Sadly the growth of neighbouring Talbot Green saw further demise of the old town shops, although the tides began to change with the start of the 21st century and now the town is beginning to thrive once more…