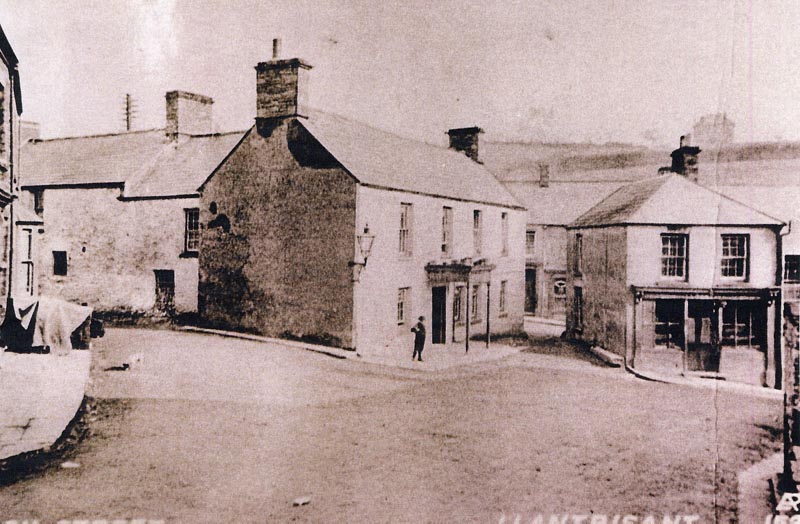 The Cross Keys
The Cross Keys is a former coaching house built on the junction of two busy highways in the centre of Llantrisant. Probably dating from the mid 18th century, one of  the earlier licensees was a John Williams in 1791.


He was followed by Thomas Morgan in 1830 and for the next twenty years it was run by Robert Cook. Robert Griffith I listed as the licensee from 1858 to 1881 when Edgar Treharne became licensee until the latter part of the century.

Before the magistrates' court was held in the Guildhall, petty sessions took place in The Cross Keys, where the court would meet every alternate Friday during the late 19th century. Up until the early 20th century the upper room was used as a banqueting hall for Llantrisant Town Trust's Court Leet Dinners.

Throughout the century a variety of landlords ran the business, including the like of Edwin McGarr whose method of "calling time" usually involved playing the trumpet on the street. The pub became the home of Llantrisant Folk Club during the same period.

It later underwent a huge refurbishment project to the interior of the building to create an open-plan bar which resulted in the loss of much of its historic character.