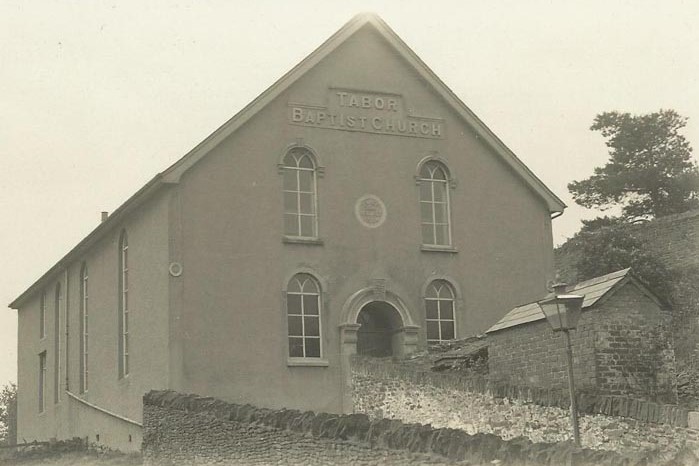 Tabor Baptist Church
The Baptist movement began in Glamorgan with John Miles at Ilston in the Gower and a group of his followers moved through Llanharan and into Llantrisant.

This first recorded in the town in 1650, but existed amidst great peril of persecution. 

At the time of the Commonwealth, the Rev Thomas Bassett of the parish church had been imprisoned and Henry Williams Thomas (Henry Williams) of Merthyr Tydfil, a Baptist and Independent, put in his place. He may have installed the total immersion font in the church. When he was ejected in 1662 no more is heard of the Baptist movement in the town for many years.

In 1812 a group was said to have met in the market square and the Marquess of Bute allowed them to use the Guildhall. As their numbers grew it saw them move from to a house to the former pub, Tennis Court Inn. In 1824, they bought land to the rear of High Street to build Tabor, which was opened in 1826 and rebuilt in 1924.

When registered with the Bishop's Court on 1 May 1826 the chapel was described as "A house built upon the property of J. Harris, Treverhig, situated near the Crosskeys."

In 1851 the preacher William Thomas responded to the Religious Census and said there were 300 places.