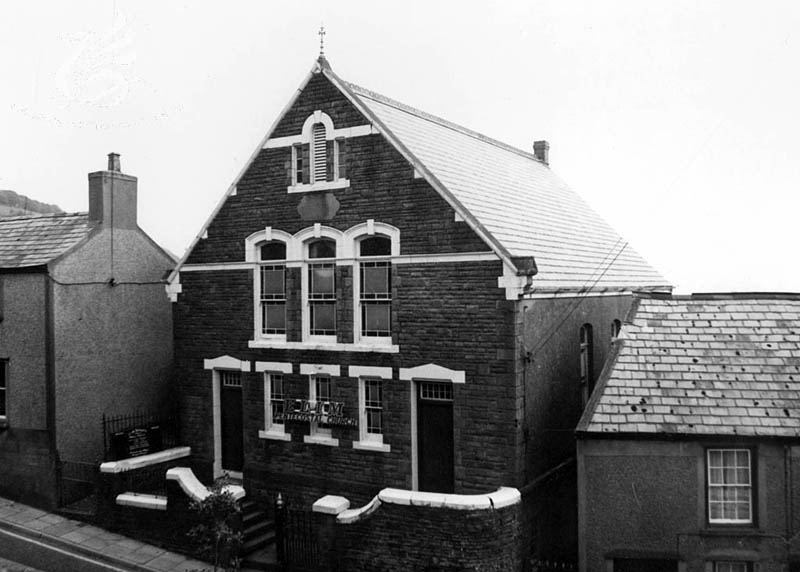 Elim Trinity Church
Trinity Presbyterian Church (Elim) was built before the turn of the 20th century. 

Following the influx of English-speaking members to nearby Penuel, separate meetings of Elim were held at Morgan's Hall, a long room at the rear of a dwelling in High Street.  
In 1897 they secured a deed on the dwelling and demolished it to erect a new house. It was constructed in fine Victorian style and opened in 1898.

Elim closed in 1960 to rejoin Penuel with bilingual services.