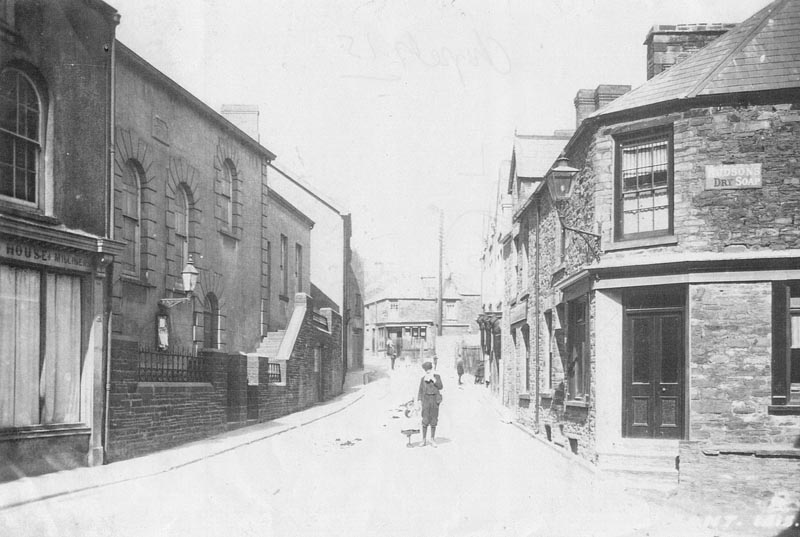 Penuel Calvinistic Methodist Chapel
Welsh Calvinistic Methodism was a powerful force in Llantrisant.

The religious census of 1851 listed five Calvinisic Methodist Chapels in the parish. The pioneer of Methodism in Glamorgan as Howell Harris, the fiery evangelis who preached throught Wales from 1735, establishing societies and organising movements.

There is evidence he arranged a visit to the parish of Llantrisant in 1738 where "great expectations" had been raised by his arrival. During his illness it was Howell Griffith of Treferig Uchaf who wrote on 23 June 1738, "My heart and house is always ready for you and all Godly men of what denominated soever."

On Sunday 6 August 1738 he attended the ministry of Rev Richard Harris at Llantrisant where the vicar denounced his preaching with such force expressed surpise "that one who formerly made it his business to expose bigotry should himself be a great example of it."

The Methodist Movement, under the influence of Howell Griffiths of Treferig Uchaf, Howell Harris and the Prichard family of Colenna, was first recorded in 1741 at Ty Newydd Farm in Groesfaen. It was mentioned in a letter from Howel Griffiths of Treferig Uchaf to Howell Harris on 7 May, "A Society at Ty Newydd about a mile below Llantrissent Town where many people congregated". The early Methodists were very careful in naming their places of worship.

Sadly Howell Griffith drowned on 3 December 1753 attempting to cross the ford of the Rhondda River.

On 8 February 1775, after their congregation of some 50 regular Sunday members secured a lease of a house, stables and garden at Ffynnon Newydd on High Street. Penuel (Calvinistic Methodist) was originally known as Bethlehem Chapel and built in 1775. It was rebuilt in 1826.

The Religious Census of 1851 states that when Richard Morgan, informant on claims of average attendance of 500 on Sunday mornings plus 100 scholars. Damage was later caused to the vestry floor when a fire broke out in a car parked in the old stables below the building. The chapel closed in 2002.