Heroes of both world wars came from Llantrisant.

Those gallant men who laid down their lives for king and country. Those who made the ultimate sacrofice so that future generations could live in freedom and democracy.

At Llantrisant almost 100 lost their lives in the two world wars and are remembered in various memorials around the town, including the Llantrisant Memorial which was unveiled in 2016.

While our heroes – many of them Freemen - fought on foreign soil so the families left behind raised funds for the war effort. During World War I the Sailors and Soldiers Fund welcomed hundreds onto the Castle Green for their fundraising activities for instance.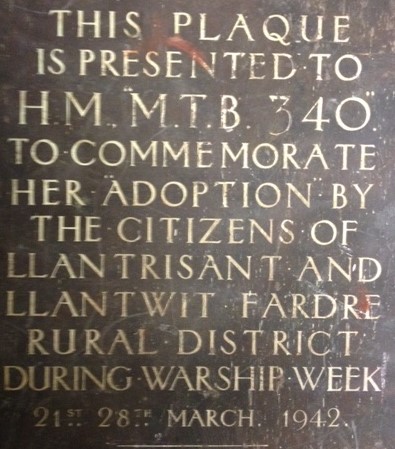 In the Second World War it was the residents of the Llantrisant and Llantwit Fardre Rural District Council who raised sufficient monies to pay for the building of a ship.

The Home Guard, originally known as the Local Defence Volunteers, was set up in May 1940 to defend the British Home Front from enemy invasion In Llantrisant the officer in charge was Captain Morgan, a local barber. 


American troops were encamped on Llantrisant Common prior to the D-Day Invasion in June 1944. The bulk of the American Divisions in the eastern half of South Wales were elements of the V11 Corps commanded by Major General J. Lawton (Lighting Joe) Collins. The GIs stationed at Llantrisant were of the 187th Ordnance Depot Company.

In subsequent years many of our proud sons and daughters of Llantrisant heritage continue to play a role in the armed services. We salute them all.