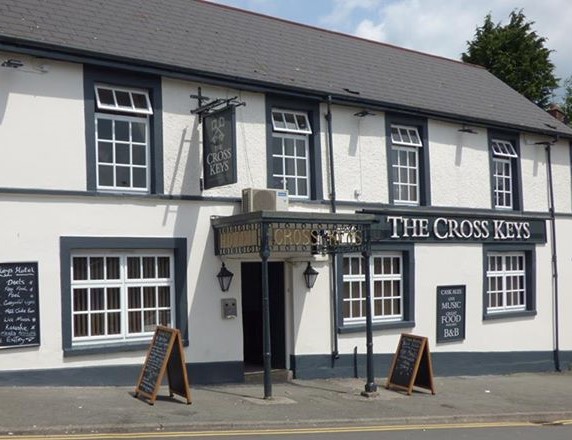 The Cross Keys
Once an old coaching house, The Cross Keys enjoys a reputation as a lively pub filled with music gigs and a great party atmosphere.
Live entertainment is an everyday part of life in Llantrisant and the town is blessed with many talented musicians
The Cross Keys Hotel is a lively pub offering a comfortable, welcoming atmosphere. From blues and jazz to rock and pop covers; everyone will find something here that they enjoy.

It also offers popular bed and breakfast opportunities and food is available on a daily basis.
Come and have a memorable visit with us at "The Cross"!
The Cross Keys
High Street
Llantrisant
Tel: 01443 222155