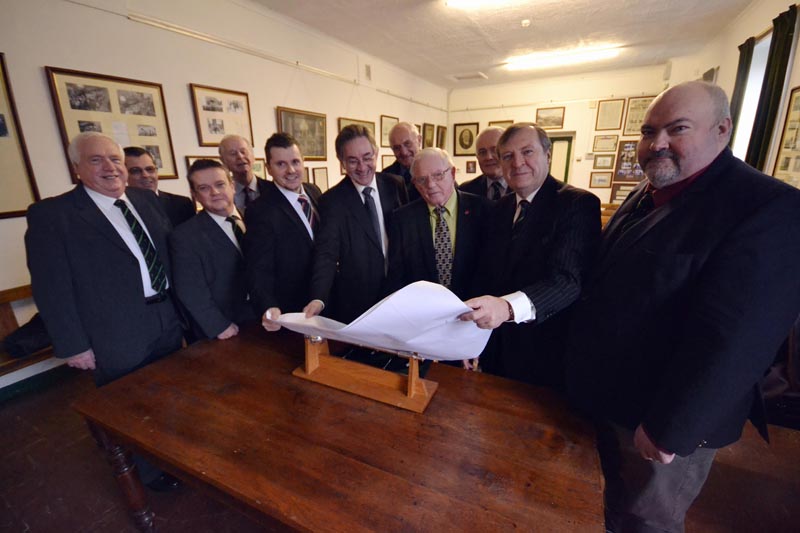 The project will be undertaken by Bright Futures Building Consortium, an innovative, new social enterprise which employs specialists from across south Wales.
The Guildhall, which is owned by Llantrisant Town Trust who manage the properties and 670-year-old rights of the town's Freemen, will undergo an eight-month restoration project to become a new tourist attraction.
Trustee Martin Hooker said: "We are pleased to be able to announce that Bright Futures Building Consortium has been chosen to deliver the exciting restoration and extension of the Grade II Listed Guildhall.
"Following many years of fundraising and planning we are looking forward to finally achieving our goal of breathing new life into one of Llantrisant's oldest buildings and providing a tourism and heritage centre worthy of telling the remarkable history of this town."
Bright Futures Building Consortium provide high quality, value for money services in the fields of construction, landscaping and facilities management.
Based in Pontypridd, they deliver a broad spectrum of skills through locally based specialists.
With expertise in conservation and the renovation of historic buildings, they were deemed ideally suited for the Guildhall project.
They will also actively engage with armed forces veterans and the Probation Service to support the delivery of some aspects of the scheme.
Dr Jonathan Huish, Chairman of the Consortium said: "We are delighted to have been chosen to undertake this very prestigious project in Llantrisant and look forward to starting works within the next few weeks.
"As a Consortium we have the experience, expertise and enthusiasm to ensure that this is a first-class restoration project which future generations will appreciate and enjoy."
The Guildhall was rebuilt in 1773 on foundations dating from the 14th century and has been used as a market hall, a court room and even a school.
The new heritage and visitors' centre will house state-of-the-art exhibition space, research and IT suite for genealogy studies, historic artefacts, documentation and photographs.
With a rolling programme of events, workshops and exhibitions, the Guildhall will create a major community hub bringing more visitors into the county borough while also providing a first-class facility for people in the immediate area.
Llantrisant Guildhall Restoration Project is being made possible due to funding from the Heritage Lottery Fund, Cadw, Garfield Weston Foundation, Welsh Church Act, Visit Wales, Llantrisant Community Council, Llantrisant Town Trust and public donations.
Professional support has been given by Rhondda Cynon Taf County Borough Council, which also granted listed building consent for the renovation.