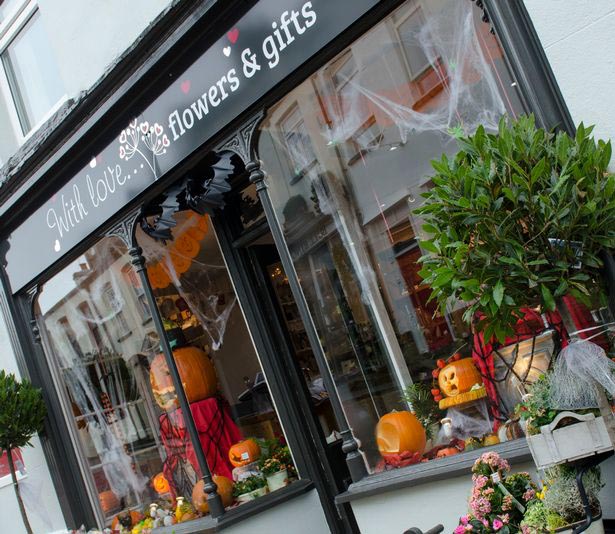 The new shop is the venture of Llantrisant resident Lynne Alexander-Witts and will offer a first-class florist service along with a whole array of attractive gifts.
For the past 12 years the shop has been closed but Lynne recognised the prime location of the site for residents and visitors alike on the Bull Ring.
The large property also includes a beautiful four-bedroom house which is available for rental. Formerly known as "E.A.Bulls" sweet shop during the 1970s and 80s, the shop was later used as a photography business and even for selling antiques.
The Bull Ring has been the centre of trade in the ancient town since medieval times but it's thanks to Lynne, who comes from a Llantrisant Freeman family, that the shop will now enjoy a new lease of life.
Lynne developed her passion for flower arranging after a career in nursing. She trained with 'Petal' florist in Treorchy before deciding to branch out on her own and open a new business in Llantrisant.
It will offer a wide variety of flowers suitable for all occasions. There will also be a delivery service.
Lynne, who lives in Ynysmaerdy, explained, "I'm so very excited to be opening my own business in my hometown. The response and support from people in Llantrisant has been overwhelming and it's great to bring an empty property back into use.
"As a town, the traders work in partnership to attract more people to visit Llantrisant and enjoy the wide variety of shops, restaurants, pubs and facilities here.
"During this period of austerity, it's important to work together for the greater good of the entire community and I hope my shop contributes in some way to its ongoing success." The new shop is the latest positive development to happen in Llantrisant old town.
It comes just months after the opening of Ye Olde Butchers shop on Swan Street. There has also been a massive refurbishment of the Parish Hall, plans are underway to undertake a £1.1million regeneration of the Guildhall and Thom Botwood will shortly open his tailor business above the Traditional Toy shop on the Bull Ring.
For further details about "With Love...Flowers and Gifts", contact 01443 239916 or visit www.flowersllantrisant.com