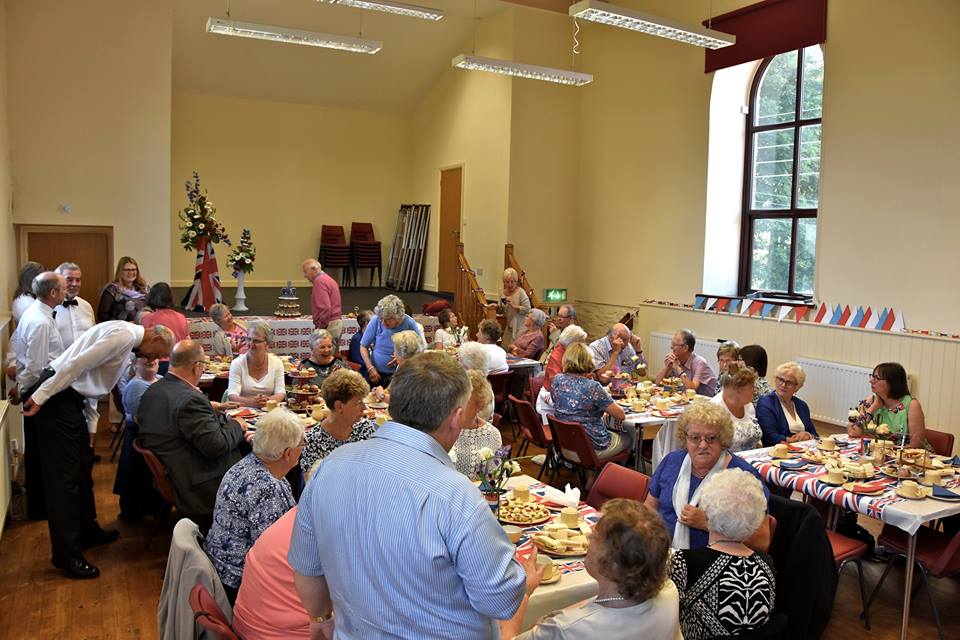 The 206-year-old building, which became the Parish Hall after a century as a Welsh Independent Chapel, is one of the oldest in the town.
Thanks to successful grant application bids along with extensive fundraising opportunities the aspirations of Llantrisant Parish Church's congregation has now become a reality.
The landmark, used by a variety of organisations and once home to regular pantomimes and variety concerts, will now have a new lease of life as a venue fit for the 21st century.
Parish Warden Rob Jenkins explained, "The widespread renovation works at the Parish Hall has resulted in a wonderfully refurbished building which has the potential of being a major community asset for Llantrisant.
"Thanks to the support of our funders and the total dedication of those who tirelessly helped us reach our target, we can now deliver a Parish Hall of which the local people can be proud.
"We look forward to seeing it go from strength to strength as a popular venue which can accommodate a whole variety of organisations and occasions."
These can include tea/coffee mornings, particularly to cater for those living alone; a lunch club; support groups; counselling services; mother and toddler groups; church youth groups or Mothers' Union.
The hall, situated on Swan Street, will also be available for private gatherings such as baptism or wedding parties.
During the past year, Pro Construct Professional Building Services of Llantwit Fardre have undertaken a two-stage regeneration project that has seen the installation of a new roof and hardwood double-glazed windows with original arches restored to a high standard.
There have been new exterior doors, a new kitchen and appliances within along with a new gas central heating and water system which will ensure the building remains warm and dry.
A staircase has been built, leading to a newly constructed floor with a meeting room and storage cupboard.
New toilets have been installed along with below-stage storage and a utility room.
The original wooden floor has been refurbished alongside painting and decorating, rewiring and additional electrical points.
Rob is part of the team of fundraisers including Parish Warden Phillip Williams and Parish Secretary Shirley Evans who, with generous contributions from the parishioners, have raised the necessary amounts needed.
The extensive work was made possible thanks to grant funding from Biffa Award (a waste disposal company), Welsh Church Acts, Rhondda Cynon Taf Council's Conservation Grant and Howden's Joinery, who donated the kitchen units.
It was delivered alongside legacies left by parishioners themselves. There were also large-scale fundraising events including the Christmas Tree Festival, garden parties, general church fundraising and parishioner's gift days.
Llantrisant Parish Hall was formerly known as Yr Hen Ty Cwrdd Uchaf or Bethel Chapel and was opened by the Welsh Independent Movement in 1808.
In 1851 it had an average Sunday attendance of 420 people but within a decade a disagreement broke out and the disenchanted members left for a new meeting place.
They were eventually reunited at the new Zoar Chapel in 1902 and Bethel was bought by the parish church. The gallery was removed but the adjoining cemetery retained.
If you would like to know more contact the parish secretary on 01443 226006 or email This email address is being protected from spambots. You need JavaScript enabled to view it.