Talygarn Manor
There has been a house on the site occupied by Talygarn since the 13th century.

Originally part of the Talbot Estates it was passed to a succession of different owners including Jones Pritchard who, planted a row of Spanish chestnut trees in 1758 and the Rev Lisle, the Rector of St Fagans, an expert in poisons who kept a snake pit.

In 1865, it was bought by George Clark, a local industrialist, for £7,000 who described Talygarn as "a quiet, modest structure . . . a queer, rambling sort of house". It did not remain modest for long.

By 1880 the house had been transformed into a grandiose mansion in the Tudor Gothic style. It was constructed of local stone and slate with mullioned and transomed windows and sandstone door- and window-dressings. Inside, no expense was spared. 

A team of Venetian craftsmen was hired to decorate the principal rooms in a rich Italianate style. Talygarn became the stateliest home for miles around. George C Clark, who also erected nearby St Anne's Church, died at the manor in 1898.

Less than twenty years later, that family dream was in tatters. With the collapse in industrial output after the First World War, when the house was used as a hospital for injured soldiers, George Clark's grandson was forced to sell the property, to the South Wales Miners' Welfare Committee for £20,00. 

The house and about 140 acres were used as a convalescent home for sick and injured miners. Then with the demise of the coal industry, the property was used by the local health authority as a rehabilitation centre with an out-patients department requiring physiotherapy.

The decision to sell it, on economic grounds, was taken by the Bro Taf Health Authority and in 2008 the development of the Grade II listed house and lands into high-end houses and apartments began.
Famous Resident: George C Clark
George C Clark was born in Chelsea, London, the eldest son of the Revd George Clark (1777–1848), chaplain to the Royal Military Asylum, Chelsea, and Clara, née Dicey. He became a member of the Royal College of Surgeons in 1832 and opened a practice in Bristol.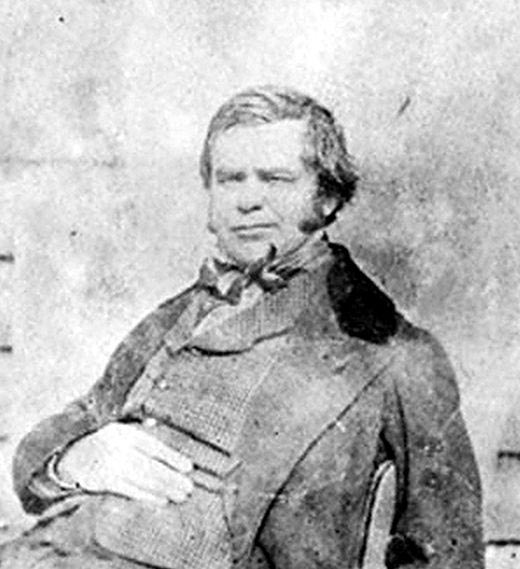 By the mid-1830s, Clark was in the employment of Isambard Kingdom Brunel as an engineer on the construction of the Great Western and Taff Vale Railways. His position was a senior one with overall responsibility for some stretches of the line and for civil structures. Involvement in major earth-moving works seems to have fed his interest in geology and archaeology and he, anonymously, authored two guidebooks on the railway, in addition to a critique of Brunel's methods, which was published in Gentleman's Magazine in 1895.
From 1843 to 1847, Clark worked on the Great Indian Peninsula Railway, surveying and planning the first passenger line in India which was opened in 1852. On his return to England, he published a report on the geology of the region. In 1855 Clark took control of Dowlais Ironworks. Clark's wife, was a descendant of Thomas Lewis one of the original partners. The family's interests in the firm had been passed to John Josiah Guest who after his death named Clark among the trustees. When Guest's widow Lady Charlotte Guest remarried in 1855, control fell on Clark. In 1876 he was also president of the British Iron Trade Association.
 In 1865, he purchased Talygarn Manor and set about building an estate of some 924 acres with the intention of founding a landed dynasty. Clark died in 1898 and was buried there. His wealth at death was £333,305. However, the dynasty did not thrive and most of the land was sold off shortly after the death of his son in 1918.