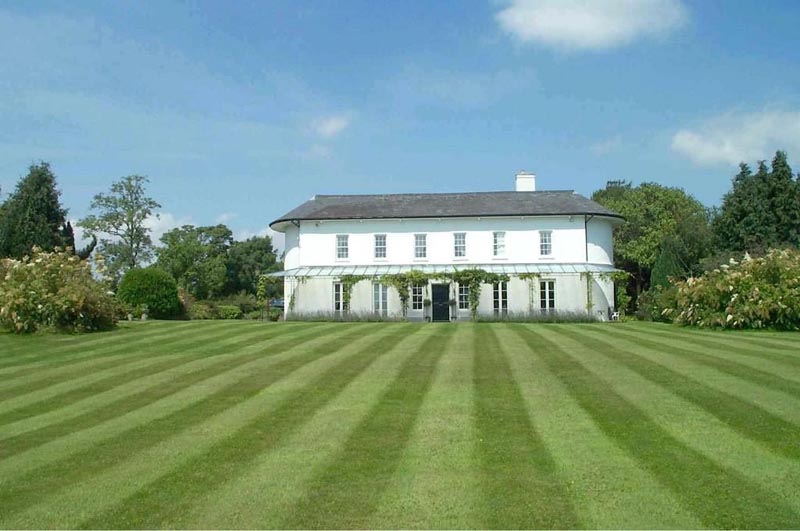 Castellau
Castellau is a large two-storeyed house built mainly in a late Classical style, north. of Llantrisant.

Its level site on the hillside overlooking the wide expanse of Llantrisant Common was the early seat of the Traherne family.

The Trahernes were long established in the area appearing in the 1540 and 1570 Surveys as freeholders of small farms in Llanwensan and leaseholders of the Clun Park, an interest that was the basis of their rising prosperity and which they retained until well into the 18th century. 

While the name imports a fortified place, little is known of Castellau's early history. It might have formed an outpost to the castle of Llantrisant.  Built in the late Classical Regency style, Castellau House probably predates 1807.

The large two-storeyed house is a remodel from a 17th-century three-unit house. The interior has a semi-circular staircase, square hall, bow-ended dining room, Ionic columns, marble chimneypiece, cast iron balustrade. 

The white house's exterior features bowed ends, a six-bay facade, central doorway, slate roof, cantilevered eaves, and a cast iron veranda.