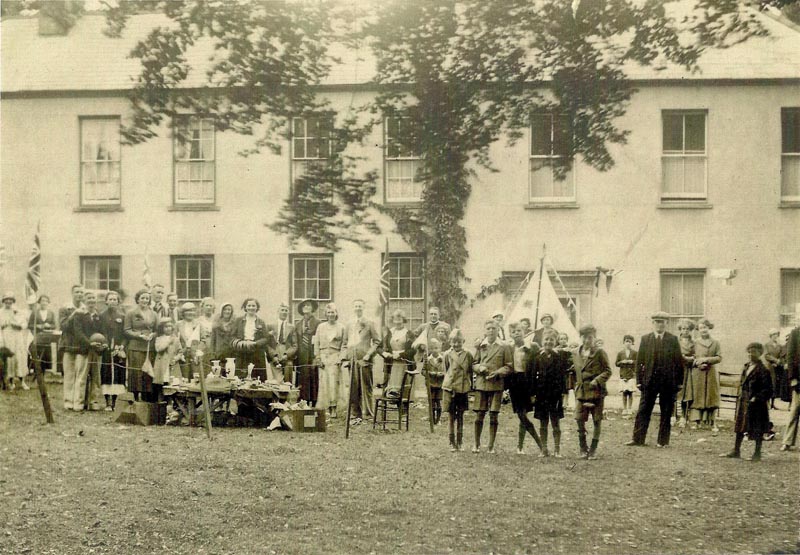 Llantrisant House
This beautiful regency style home was home to many prestigious residents of Llantrisant.

One of whom was the arrogant and unpopular Constable of the Castle Richard Fowler Rickards, the son of the late Rev Rickards. Rickards resided in the House during the early part of the 19th century and held an emergency Court Leet ceremony there due to the famous "riot of 1818" in the Guild Hall.

One of his successors as occupant of Llantrisant House was George Insole the well-known coal trader of the 1830s. In 1827 Insole moved to Cardiff from Worcester, and went into partnership with Richard Biddle, a timber, coal and brick merchant from Merthyr Tydfil - the partnership was dissolved in 1831. At first, Insole was concerned solely with the export of coal, but in 1832, he leased the mineral rights for land at Maes-mawr, near Pontypridd, and became a coal producer in his own right.

In 1844, Insole expanded his coal mining interests when he opened a new level at Cymer in the Rhondda valley. Presumably it was at this point that he lived in Llantrisant House and also the naming of Insole Terrace in Llantrisant must be attributed to him. In 1851 George Insole died, and his son, James Harvey Insole became the proprietor of George Insole and Son.

James was the owner of the grand Insole Court in Cardiff where the family resided from 1856 to 1938. They had extensive involvement in the Barry Railway Company as well as the Welsh coalfield.

Another occupant of Llantrisant House by the 1850s was Mr Barber who tragically shot and killed Thomas Harrison, the son of the local doctor in the cobbled alleyway running through the Union Workhouse.

During the early part of the 20th century the house was occupied by local magistrate and surveyor Gomer S. Morgan who played a significant role in the local golf and bowling clubs along with Llantrisant Town Trust.