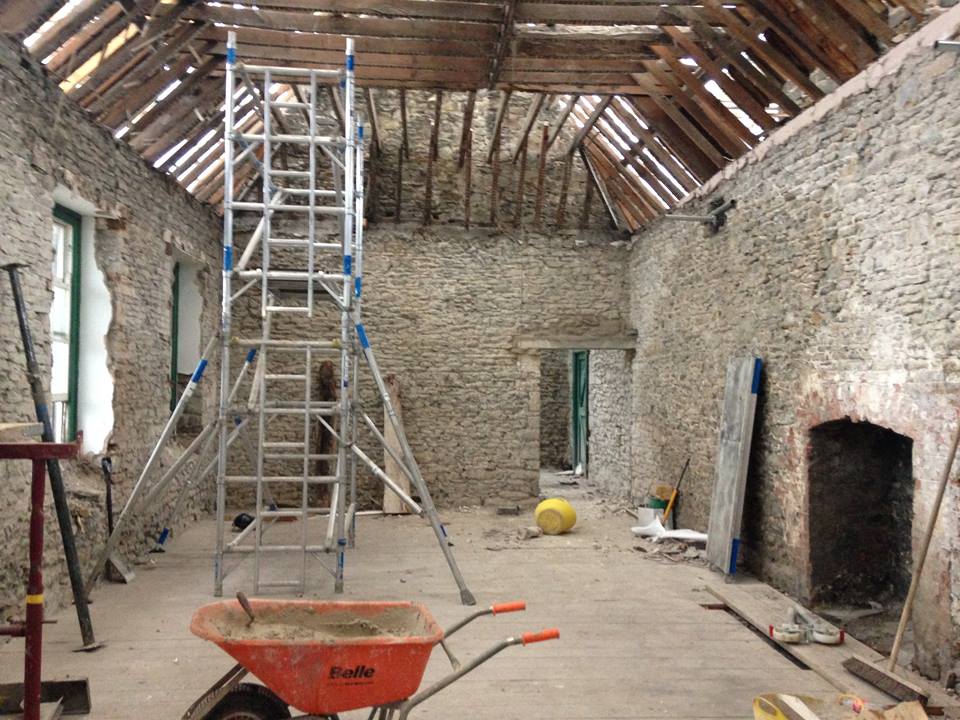 The Llantrisant Guildhall Restoration Scheme is an eight-month programme which began in October 2016.

Working with Bright Futures Consortium and their Project Manager Timeless Trowels, the Guildhall is currently undergoing an intensive refurbishment.

At each milestone moment we will include new images to show you the progress being made.
The first phase of scaffolding is in place and the former boiler houses has finally been removed from the side of the porch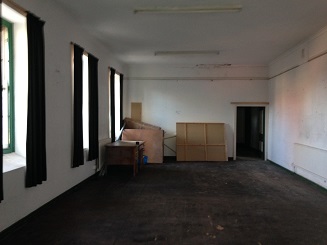 The original tiled flooring has been removed in preparation for the extensive removal of the ceiling and plaster
With the removal of the lime and plaster render from the outer walls, the original 1773 archways are found into the Cornmarket which closed in 1890.

The plaster has been removed from the inner walls, revealing the original stonework
The removal of the ceiling revealed the height of the original room. The room will be reinstated to the original height
The stonework of the inner walls are revealed, including the former fireplace which will be reinstated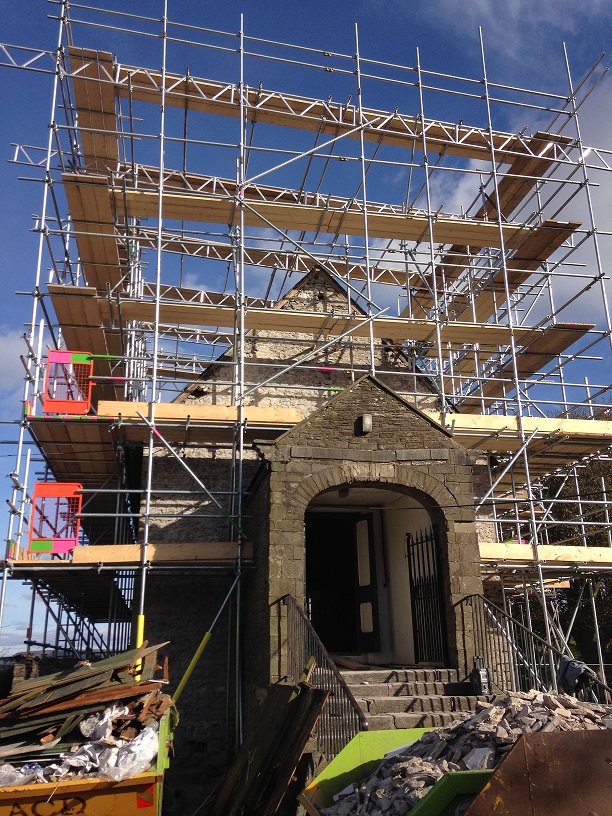 The scaffolding is completed and the new 'wrap around' of the building will begin so that work can be undertaken throughout the winter months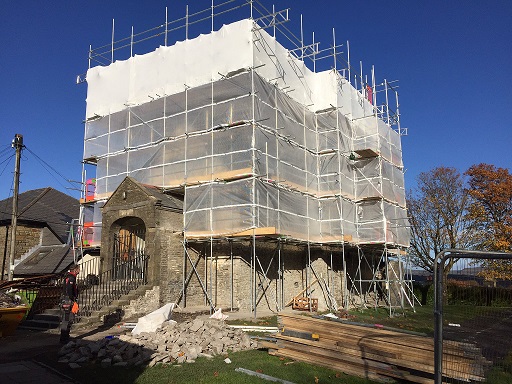 The wrap-around of the building is complete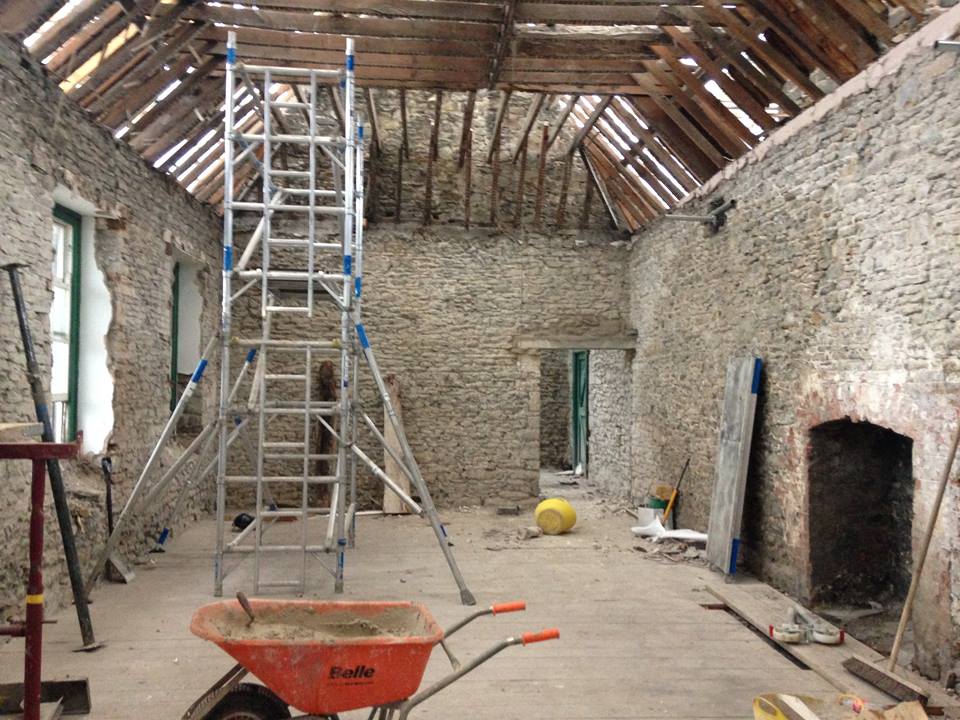 The roof tiles have been removed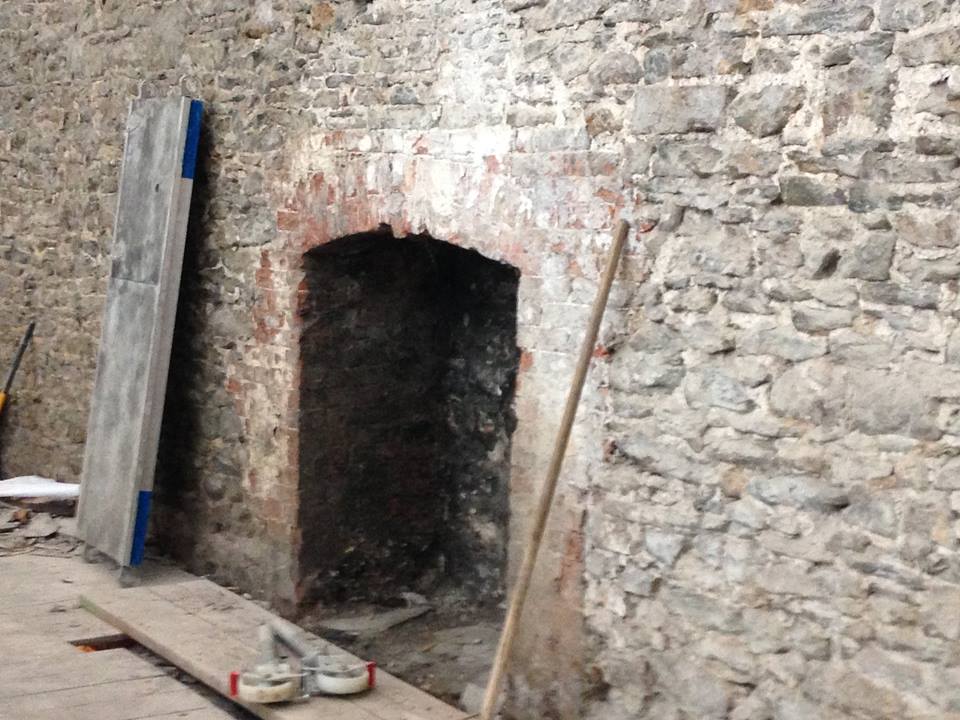 The Georgian fireplace has been uncovered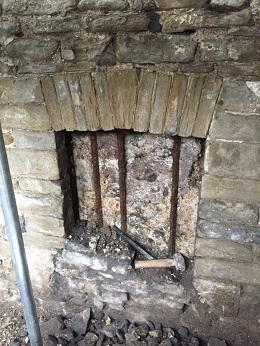 The cell window in the vaulted room has been uncovered
The ground floor is near completion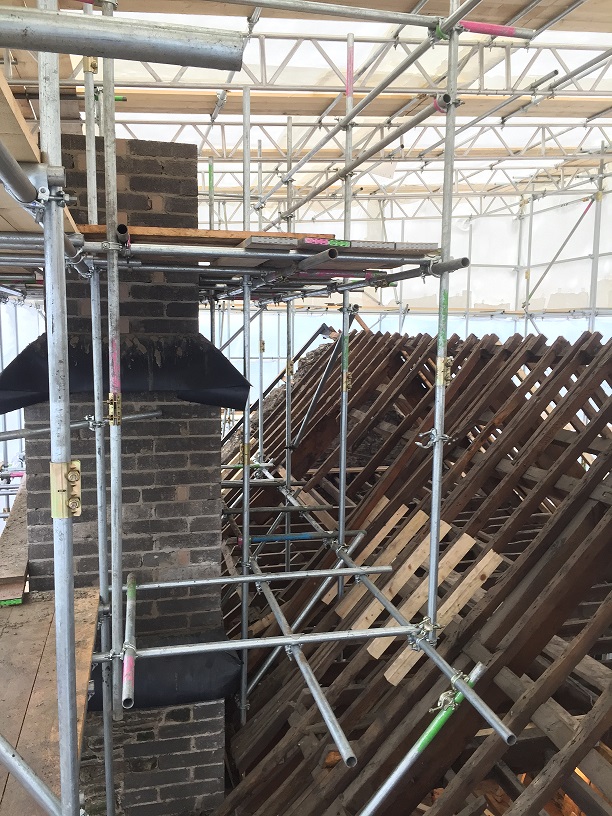 The chimney has been rebuilt
A new floor has been installed on the first floor and workers are preparing for the staircase to be fitted