Ivor Ajax Lewis
21 May 1848 – 8 April1901
Roll No. 805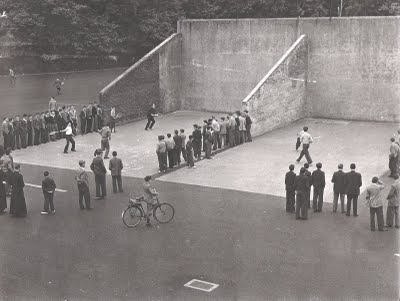 Ivor was one of nine children to Josiah Lewis (1826-1890) and Mary Ann Plumpton (1814-1854). He was baptised on 2 July 1848 in Llantrisant Parish Church
At his enrolment as a Freeman of Llantrisant in 1861 he was listed as a Medical Student. He married Rhoda Maude Cooke (29 April 1848 – 27 September 1931) in 1869 at St George, Hanover Square, London. The couple had 12 children.
His medical training was taken partly in Cardiff, but mainly at Guy's Hospital. He took the diploma of LRCP Edin in 1875 and of MRCS Eng in the same year. He started practice as Medical Officer to the Llantrisant tinworkers and for the Colliery Workmen in Llantrisant. He was appointed Medical Officer to other collieries and held an extensive colliery and general practice covering the Rhondda Valley.
Dr Ivor Lewis was a well-known sportsman. In 1875 he became the Welsh handball champion after defeating Mr Lovett, the champion of Neath, in a celebrated match with 1,000 in betting stakes! Other champion handball players were Billy Newnam of Llantrisant and the "terrible Treharne" twins of Pontypridd.
He was a Justice of the Peace for Glamorganshire and very respected throughout the district. 
On 8April 1901 Dr Lewis had been at the County Club in Cardiff and enjoyed mussel soup for lunch. Became ill and died in a short time, even before the medical aid could arrive. An inquest was held and death was due to a fat-infiltrated heart, the immediate cause of failure being the distended stomach caused by the mussels.
He was buried in Llantrisant Church on 13 April 1901.