John Knight Bruce (Pryce)
1784 – 1872
Roll No 625 / 237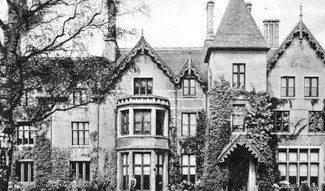 In 1749 William Bruce (1705-68) of Llanblethian, Glamorgan, navy agent and banker, bought the Dyffryn estate in Aberdare from John Jones.
His son, the Rev. Thomas Bruce (d 1790) of Llanblethian and Dyffryn, was succeeded by his sister Margaret (d 1809) the wife of John Knight (d 1799) of Llanblethian and Barnstaple in Devon. 
Their son John Knight (1784-1872) assumed the additional surname Bruce in 1805 on succeeding to his uncle's Aberdare estate, and the surname Pryce in 1837 on succeeding to his cousin Frances Ann Grey's Dyffryn estate in the parish of St Nicholas. 
His second son, Henry Austin Bruce (1815-95) was Liberal MP for Merthyr Tydfil 1852-1868 and Renfrewshire 1869-1873, and held a number of political offices. He was created Baron Aberdare in 1873. 
John Knight Bruce of Dyffryn, Aberdare was enrolled as a Freeman on 5 May  1819. He became High Sheriff of Glamorgan in 1844