Rhys Williams Dynasty
Gwilym Williams
1839 – 1906
Freeman's Roll No. 719
Judge Gwilym Williams was born in Aberdare, to the son of a colliery proprietor and settled in the grand home of Miskin Manor. 
His wife, Emma Eleanor Williams, whom he married in 1866 was the daughter of Llantrisant Freeman William and his wife Matilda Susan Williams. 
Gwilym Williams came from Aberpergwm and his family could trace its ancestry back to the last Welsh rulers of Glamorgan, Iestyn ap Gwrgan.
He was a leading judge on the Glamorgan circuit, becoming a well known and powerful figure in Victorian Wales.
Five years after his death his remains were taken from Llantrisant parish church to be re-interred at St David's Church, Miskin due to the close association of the Miskin Manor family to the village.  A statue was unveiled to Judge Williams in Cathays Park, Cardiff
Sir Rhys Williams
20 October 1865 – 29 January 1955
Freeman's Roll No. 1306
Sir Rhys Williams, 1st Baronet DSO QC DL, , was the son of Judge Gwilym Williams and Emma Eleanor Williams JP. His wife Juliet Rhys Williams (née Glyn) was a writer and prominent Liberal politician.
They met in 1919 when Juliet Glyn began working for Sir Rhys as his private secretary during his period of office as parliamentary secretary at the Ministry of Transport.
They married on 24 February 1921. They had two sons and two daughters. 
Sir Rhys was educated at Eton College, which he entered in 1880, and Oriel College, Oxford. In the First World War he served in the Welsh Guards, reaching the rank of Lieutenant-Colonel. He saw active service, was wounded, was twice mentioned in despatches and won the DSO.
In 1915 he served for a year as Acting Military Attaché at the British Legation in Tehran. He ran an intelligence service for the Russians in their campaigns against the Turks and was awarded the Order of St. Vladimir with the Swords by the Czar in 1916. In 1917 he was attached the War Office to act as Assistant Director-General Movements and Railways.
Sir Rhys was called to the Bar at the Inner Temple in 1890 and joined the South Wales Circuit. He also practised in the Parliamentary Committee Rooms. He took silk in 1913. In 1906 he became Chairman of Quarter Sessions in Glamorgan in succession to his father. From 1922, Sir Rhys served as Recorder of Cardiff.
Sir Rhys was first returned to Parliament for Banbury at a by-election in September 1918 and was returned unopposed at the 1918 general election as Coalition Liberal. On his appointment as Recorder of Cardiff he was obliged to resign from Parliament and fight a by-election on 22 June but he was again returned unopposed. He served on until the 1922 general election when he stood down from Parliament to concentrate on his legal responsibilities. In 1919 Rhys-Williams was appointed parliamentary secretary to the Ministry of Transport under the direction of the Minister of Transport Sir Eric Geddes. However he soon fell out with Geddes and resigned just two months after being appointed.
In 1923, Sir Rhys was approached by the Aberavon Liberal Association to stand as their candidate in the forthcoming general election in opposition to Labour leader Ramsay MacDonald but he declined. By the 1930s, he had become more anti-socialist in stance. Never a great party man, in March 1931 he tried to get the Liberal candidate at the by-election at Pontypridd, Captain G Crawshay, to make a public statement that as soon as the Labour government introduced what he described as any openly socialist measure he would vote to try and turn out the government.
Sir Rhys promised Crawshay that if he would make this pledge he would do his best to get the Conservatives to stand aside and support him in a straight fight against Labour. When Crawshay refused to agree Sir Rhys came out in support of David Evans, the Conservative candidate in the by-election. In the event the seat was easily retained by Labour, with Crawshay in second place and Evans third.
Sir Rhys was created a Baronet in June 1918, shortly before entering Parliament. After his death, the baronetcy was inherited by his son Brandon Rhys Williams, who later served for over twenty years as a Conservative MP.
He inherited his father's estate in Wales, Miskin Manor in Glamorgan, after which his baronetcy was named. In 1923 the manor house was partly consumed by fire which destroyed the south wing. In 1940 the manor house was taken over by the Red Cross and used as a convalescent home. 
Sir Rhys served as the first President of Llantrisant and Pontyclun Golf Club, formed in 1927. He died in London aged 89 years on 29 January 1955
Sir Brandon Rhys Williams
14 November 1927 – 18 May 1988
Freeman's Roll No 2189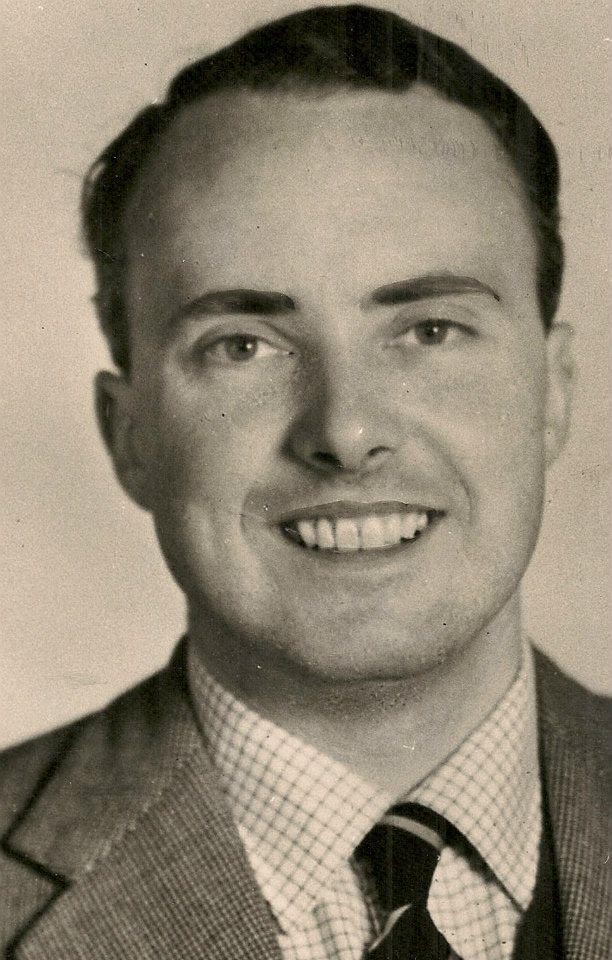 Sir Brandon was educated at Eton and Bolton Technical College and served in the Welsh Guards. Until 1962 he worked for ICI and for almost nine years was a management consultant for the Spastic Society.
He contested Pontypridd in 1959, and Ebbw Vale in the 1960 by-election following the death of Aneurin Bevan as well as the same constituency in the following general election. He was defeated each time in these safe Labour seats.
Sir Brandon was elected a Member of Parliament (MP) in the Kensington South by-election, 1968, representing that seat until February 1974, then for Kensington from February 1974 until his death in 1988 aged 60. He was also a Member of the European Parliament from 1973 until 1984.
During his political career he was at the forefront of social reform for pensions, child benefit and tenancy of flats. In 1972 he joined the first British Delegation in the Strasbourg Parliament.
His many public offices included chairman of the National Birthday Trust, vice president of the London Choral Society and president of the Welsh Guards Association. He was married to Lady Caroline and they had three children, Miranda, Eleanor and Gareth who succeeded him to the baronetcy.