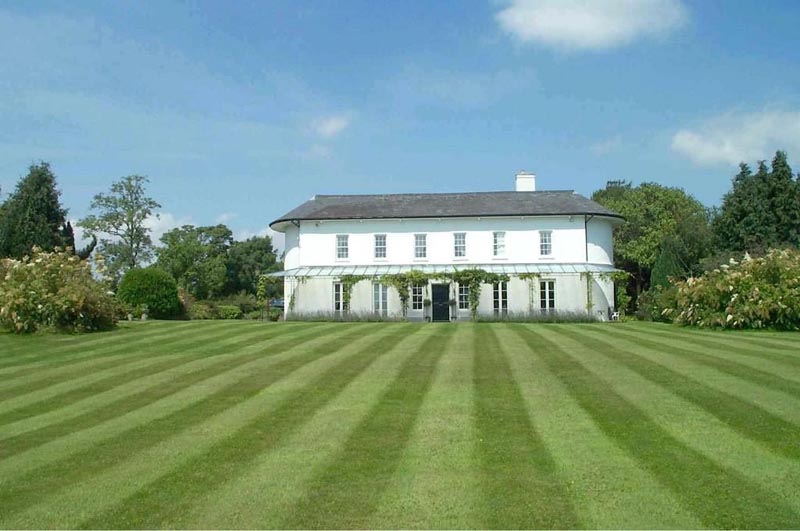 The Traherne Dynasty
The Traherne Family of Castellau Fawr and Coedarhydyglyn are the only family who can  legitimately trace their ancestry from present day back to the first surviving Roll of 1724. 
The Traherne's are descended  through Sir George Herbert of Swansea from the court of Einion ap Collwyn, Lord of Senghenydd and Miskin.
The are indigenous to the area ad the earliest family members was Llywelyn ap Trahaern who in 1570 was freeholder of a small farm in Llanwensan and leasholder of land in Meisgyn, Pentyrch and the Lower Part of Clun.
One son was Jevan Treharne, an official of the lordship who in the early 1600s acquired the freehold of two farms in Broviskin Hamlet – Llwyngibbon and Llwynpennau. Jevan's descendants enjoyed a minor gentry status but when the two farms were divided between two brothers the fortune went into decline.
Jevan, brother of Edmund ap Traharne, had the leasehold of the Lower Park and married Jennet daughter of Morgan ap Morgan William of Hendresguthan in Llantwit. The marriage brought Edmund a secure place  in the gentry through his fathers-in-law's descent in the male line from Einon ap Collwyn.
By 1630 Edmund ap Traharne was Edmund Traherne and he acquired Castellau Fawr and was Portreeve of Llantrisant.
For several generations the family retained the lease of the Lower Park and exploited the mineral resources as well as coal on their own freehold land. The eldest, William ap Llewellyn Traherne married Margaret, the daughter of William Jenkin ap William of Aberpergwm, descendent of Iestyn ap Gwrgan.
A younger son, David ap Edmund married a daughter of Thomas Mathew Esq of Castell y Mynach which cemented their social status and secured their surname as Traherne, in contrast to their Broviskin cousins who were Treharne.
The Traherne family members included:
Edmund Traherne
1680 - December 1736
Roll No. 4
Born 1680 to Edmond (d 1697) and Prudence Traherne (formerly Llewelyn) of Ynys y Gerwin, Edmund Traherne lived at Castellau. According to the surviving rolls of 1724 he was listed as a "gentleman". He was married to Mary Llewellyn (d. 1767) or St Donats.
Llewelyn Traherne
13 March 1766 - 5 December 1842
Roll No 419/55
He was born in Cardiff, the only son of Edmund Traherne, esq. of Castella, County of Glamorgan, by his first wife Mary Llewellyn (d. 1767), or Llewelyn, of St Donats. He was adopted by John Llewellyn, Esq. of Coedarhydyglyn, who eventually made Traherne his heir. Traherne was educated by Rev. John Williams, of Margam. 
In 1773, he entered the College School at Gloucester, and in 1780, entered Winchester College. He attended New College, Oxford from October 1783 to June 1786. Traherne spent his career in the County of Glamorgan. He was a Justice of the Peace in 1783; an active Magistrate; officiated as chairman of Quarter Sessions; and was appointed Receiver General in 1792. He was gazetted and sworn in as High Sheriff in 1801, but because of a misunderstanding with George Hardinge, then Chief Justice of the Brecon Circuit, he was superseded before the first Assizes. Traherne, a Whig, supported the Reform Bill, and was an opponent of the New Poor Law.
In 1787, he married Charlotte (d. 1791), the daughter of John Edmonds, Esq. of St Hilary, Vale of Glamorgan, by whom he had a son, John Montgomery Traherne (1788-1860), and three daughters, Charlotte-Frances, Maria-Eleanor, Louisa. Charlotte Traherne's children became the representatives of the ancient families of Dive of Ranton, Staffordshire, and Metham of North Cave, Yorkshire. They inherited a considerable property in right of their grandmother, Charlotte Dive. In 1792, Traherne married Barbara-Maria Manning, by whom he had a son, Rev. George Traherne, Vicar of St. Hilary and rector of St. George's, Co. Glamorgan.
Traherne spent most of his life at his residence, St. Hilary, near Cowbridge where his son was a reverend at the Church of St Hilary. He became ill in August 1841 and died on 5 December 1842.

Rev John Montgomery Traherne
5 October 1788 – 5 February 1860
Roll No 551 / 163
The only son of Llewelyn Traherne, High Sheriff of Glamorgan, he was born at Coedarhydyglyn in 1788, western Cardiff. His mother was Charlotte (d. 1791), the daughter of John Edmonds, Esq. of St Hilary. There were three sisters, Charlotte-Frances, Maria-Eleanor, Louisa.
In 1799, during his father's lifetime, Traherne was virtually adopted by his great-aunt, Mrs. John Llewellin.
She paid the expenses of his education at private schools and tutors until he entered Oriel College, Oxford, in April 1807, where he was taught by Edward Copleston, subsequently Bishop of Llandaff. Whilst still  a student, he made the acquaintance of Rev. Thomas Rackett (1757–1841), Rector of Spetisbury and Charlton, Co. Dorset, and from him developed an interest for topographical and antiquarian studies. It was Rackett who introduced Traherne to members of the literary and scientific circles of London. 
Traherne took his B.A. degree in 1810 and M.A. 1813. He was ordained deacon in 1812, and priest in 1813, both times by Richard Beadon, Bishop of Bath and Wells. From 1817 to 1820, he entered into politics in Glamorgan while serving as a magistrate. From 1844 to 1851, he was chancellor of the Diocese of Llandaff and the Llandaff Cathedral. He was a Fellow of the Royal Society, Society of Antiquaries of London, Linnean Society of London, and the Geological Society of London; as well as an Honorary Member of the Society of Antiquaries of Newcastle upon Tyne, and of the Royal Society of Antiquaries, Copenhagen.
Like his wife, Traherne was dedicated to history and literature, and under various pseudonyms, he produced works on local and south Welsh history, the best known of which is Historical Notices of Sir Matthew Craddock of Swansea. He frequently contributed to the "Archaeologia" and other similar works. On inheriting his family estate in 1823, he demolished the old house at Coedarhydyglyn and erected a Regency villa. He also arranged for the 1838 restoration of the St. Georges-super-Ely village church. Traherne also became lord of the manor and church of St Hilary; his mother's family had purchased the manor in 1758. 
On 23 April 1830, Traherne married Charlotte-Louisa, third daughter of Thomas Mansel Talbot of Margam, and sister of Christopher Rice Mansel Talbot, Lord-Lieutenant and M.P. for the County of Glamorgan. Traherne died at Coedarhydyglyn in 1860, childless. The 123 volumes of the Traherne-Mansel Franklen Manuscripts, which he compiled over the years, are now in the possession of the National Archives of Wales.
Rev George Traherne
1771 - 1852
Roll No 660/272
Son of magistrate Llewellyn Traherne and Barbara Maria Traherne he was the husband of Ellin Royds. Rev Traherne was the Vicar of St Hilary.
George Montgomery Traherne
30 July 1826 – 10 March 1896
Roll No. 559
The son of Rev George Traherne and Ellin Royds Brother of Llewellyn Traherne he married Harriet Beever in Paris on 26 April 1860. She was daughter of Jonathan Beever of Cefn Cock, Denbigh.
Educated at Brasenore College, Oxford, he graduated with a B.A. in 1849 and an M.A. in 1853.
Capt Llewellyn Edmund Traherne
1832 - 1912
Roll No 701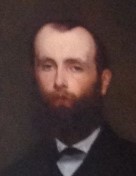 Son of Rev George Traherne and Ellin Royds, he attended Brasemore College, Oxford and joined the 60th Glamorgan Rifles. In 1862 he married Mary Hogard at the British Embassy in Paris. He died in France in 1912.
Lieutenant Commander Llewellyn Edmund Traherne
14 September 1863 – 14 October 1914 
Roll No 1140
Born in Paris to Captain Llewellyn Edmund Traherne of the 60th Glamorgan Rifles he graduated from Oxford University. He was married in Holy Trinity Church, Sloan Street, London on 16 April 1907 to Dorothy Emma Olivia, elder daughter of George Sinclair and granddaughter of the late Sir John Tollemache Sinclair. 
They had two sons and one daughter – Cennydd George (b. 14 December 1910), John Rhodri Llewellyn (b. 24 September 1913) and Margaret Agnes Mary (born 1 December 1908). He joined the Britannia in January 1877 and left in December 1878 having taken the first prize in seamanship that year. Appointed to the HMS Charybdis, then on to the China Station and took passage to her in the Encounter.
He served in many stations and qualified in gunnery, gaining 1st Class Certificate in 1890 and retiring in 1897.
On the outbreak of the Great War, at 51, he rejoined as Lt Commander Emergency List and was promoted to Acting Commander of the Excellent, 12 October 1914 and died on active service, of pneumonia at the Royal Naval Hospital, Hasslar. He is buried in St Nicholas. 
Capt George Gilbert Traherne
1867 - 5 August 1916
Roll No 1298
The son of Captain Traherne he married Elsie Juliette Fox in June 1907 and they lived at Coedarhydyflyn.
George served in the Indian Frontier 1888 – 1891 and the Boer War 1900 – 1902. He was killed in action in France and his grave can be found in the Warloy-Baillon Communal Cemetery in the Somme. A memorial exists in St Hilary Church.
June 1907 – "Yesterday of Captain George Gilbert Traherne, late Royal Artillery, younger son of Captain L. E. Traherne, late 60th Rifles, of Coedarhydyglyn. Glamorganshire, and Miss Elsie Juliette Fox, youngest daughter of the late Mr. George Fox, of Elmhurst Hall."
Sir Cennydd George Traherne K.G., G.C.St.J., T.D., M.A., J.P
14 December 1910 - 26 January 1995
Roll No. 1561
The son of Llewellym Traherne, Cennydd was born on 14 December 1910 at Coedarhydyglyn, near Cardiff. He was educated at Wellington and Brasenose College, Oxford and trained as a barrister. In 1934 he married Olivera Rowena Binney. 
Cennydd served with the Royal Artillery and in 1942 was seconded to the military police. Later he was Deputy Assistant Provost Marshal in the 2nd Army and was early into France on D-Day. 
Unsuccessfully standing as a Tory candidate for Pontypridd in the 1945 elections, he was the Commissioner for South Wales Scouts and Chairman of the Cardiff Branch of St John's Ambulance. 
He was made a Freeman on 17 May 1935 and a Trustee of the Town Trust in 1955. 
He was a Knight of the Garter (1970) and was Lord Lieutenant of Glamorgan from 1952 until 1974 when, in a unique appointment for Wales, he became Lord Lieutenant of the three counties of South, Mid and West Glamorgan with a Lieutenant serving under him for each county. He eventually retired from the post in 1985. Sir Cennydd died on 26 January 1995.